We are delighted that the Toronto Flower Market returns to in-person events and runs monthly from May through October. The beloved market, which brings together dozens of local florists and flower farms across Ontario, is celebrating its 10th anniversary, and what a gift for the town.
The first market of 2022 will take place on Mother's Day weekend (May 7) and will once again be parked on the CAMH grounds (1001 Queen Street West). This year, the Toronto Flower Market team is pleased to have over 30 participating vendors, including moody flowers, Growing Tkaronto, homebody collective, Blush and bloom, Purple Hill Lavender Farm& so many other wild and wonderful growers and florists we love.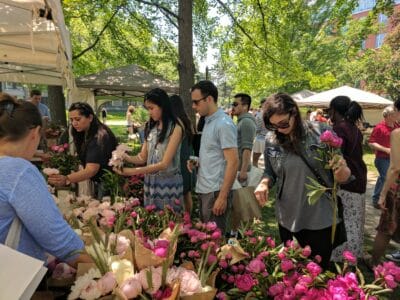 "We focus on local flowers and plants – no imports are allowed. That's always been our goal and intention and we've really started that conversation and awareness of locally grown flowers, seasonality, etc. every market is different, some vendors change, flowers are based on what's in season," reads a statement from organizers.
Choose a bouquet you like or compose your own! The Toronto Flower Market offers an abundance of cut flowers, plants, succulents, hanging baskets, seedlings, dried flowers, as well as tasty treasures like local honey. Plus, you'll find gifts from the house, like handmade ceramics and macrame hangers.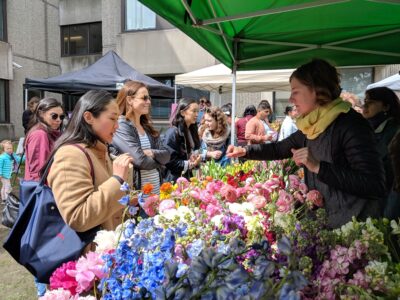 To make sure you don't miss a thing, we've included all six 2022 dates below that the Toronto Flower Market will take place – mark them in your calendar now! Wandering around the market and learning about the different vendors and flowers is an absolute delight.
May 7
June 11
July 16
August 13
September 10
October 8
The monthly market takes place from 10 a.m. to 3 p.m. Check the Toronto Flower Market website for more details.